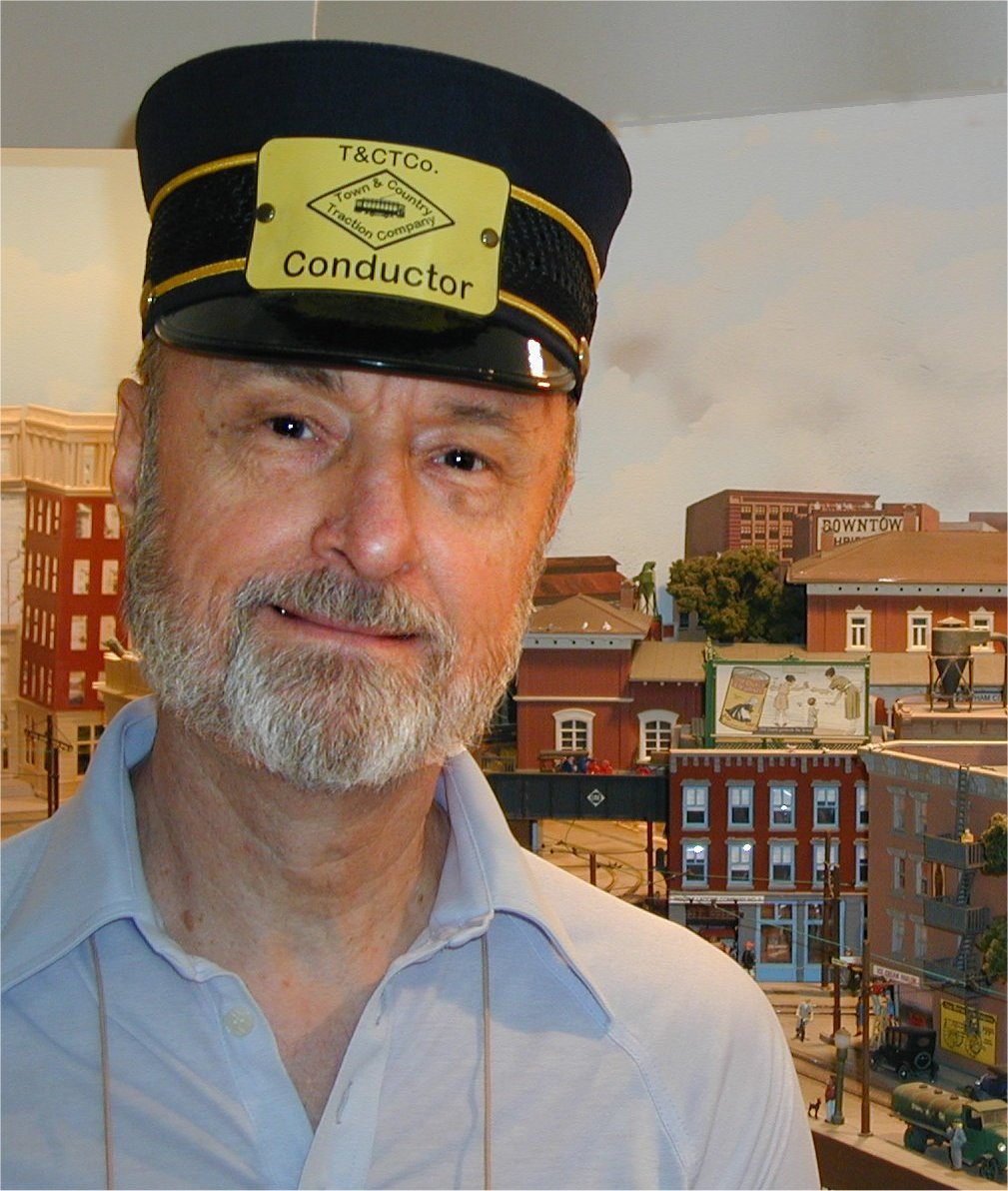 Fred Miller is the man behind Challenge Products and the several personal computer railroad oriented game simulations. Until Fred's retirement from the corporate world, he focused his daytime energies on directing large IBM computer data centers, most recently for Citibank. His 35 years of participation in the world of large scale business computers started after graduating from Princeton University in 1958 with an Electrical Engineering degree. Early career activity, however, found Fred as a programmer with a large insurance company, moving on into various data processing management positions in the financial industry centered in the New York and New Jersey area.
Fred currently keeps his head and hands in the computer world by developing personal computer software, both as commercial offerings through his Challenge Products home-based company, and other efforts to support his hobby needs. Fred also teaches Beginners Computer Classes and Digital Cameras as a volunteer at the Charlotte Senior Center.
Fred continues to participate in his life-long hobby of model railroading. His current modeling activity includes HO Scale Trolley dioramas based on a circa 1925 period. Over the years he has modeled, photographed and written about railroads in all of the popular modeling scales. Electronic controls, even custom built PC based, have been included in some of Fred's model work, reflective of his earlier training in electrical engineering. His recent HO traction modules are Digital Command Control (DCC) and computer controlled.
Fred's electronic and programming backgrounds also were a natural for maintaining significant hobby interest in the world of Personal Computers, starting with the early "computer kits" in the mid 70's. After retirement from the corporate world, he put more effort into program and product development after establishing Challenge Products to market his railroad-oriented game/simulations. His products to date include RRSwitch®, Freight Train® and Trolley Time Challenge®. These programs have all been advertised and reviewed in the model magazines. Check out Challenge Product's web page.
After many years in the New York/New Jersey area, then one to several years each in Charlotte, NC, Ridgewood, NJ, Richmond, VA and Fairfield, CT with his wife, an ordained Presbyterian minister with pastoral duties in each of those community's churches, Fred and his wife have now returned to Charlotte in comfortable retirement. The three Miller children are now grown, married and moved out into their own world of interests and careers. Some of the six grandchildren show an interest in personal computers, but none yet into the hobby of model railroading.
Fred received his Master Model Railroader (MMR#336) award from the National Model Railroaders Association (NMRA) in 2004. This was the culmination of about 10 years of Achievements in such topics as Civil Engineering; Electrical Engineering; Model Building: Motive Power, Scenery, Structures; and service to the hobby including Volunteer and Author. Most of these achievements were accomplished building his HO Scale Trolley Dioramas as described on this website.
Fred also participates in the NMRA in the volunteer position of Business Manager for the Mid-Eastern Region of the NMRA.